An upscale yet casual dining environment where you can find a full selection to appeal to your mood and food cravings. Whether you're in the mood for a tasty cocktail, a salad, a sandwich, seafood, or a hearty hand-cut steak we are here to prepare it fresh with house-made ingredients that are delivered and prepped daily.  That's how we keep our promise to deliver a delicious and satisfying meal to every guest that walks through our doors!
We have a tremendous amount of pride in our restaurants, we are fortunate to have a very large number of regular guests who we consider part of the GrillMarX Family. It isn't very often when you don't see friends talking across the aisles or bumping into each other at the bar where our veteran team of bartenders are ready to make your favorite cocktail or pour your favorite glass of beer or wine.
GrillMarX Olney and GrillMarX Columbia are exactly the vision we had for our restaurants….to be one of the best neighborhood spots that gives great service, delivers the tastiest meals in a clean, relaxed, comfortable environment.
Visit us at one of our locations.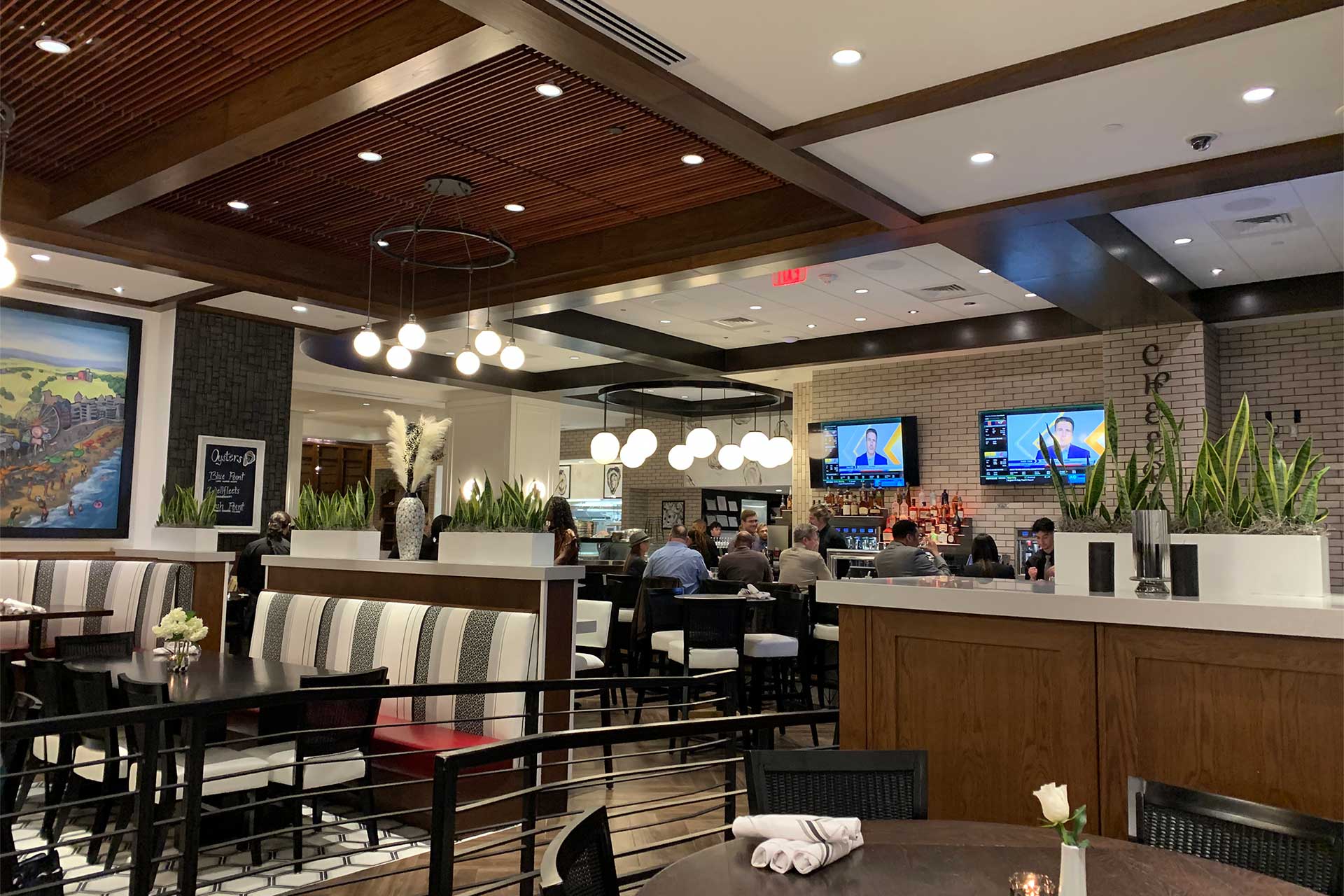 College Park, MD
Located at The Hotel in College Park.
7777 Baltimore Ave
College Park, Maryland 20740